Xenomorph Necklace - 1x W White XL
CONGRATULATIONS! You just purchased one awesome T-Shirt. But hold on! We have another exclusive discount for you, because we're awesome too. Check it out!
Exclusive discount: "xenomorph" necklace - 20% Off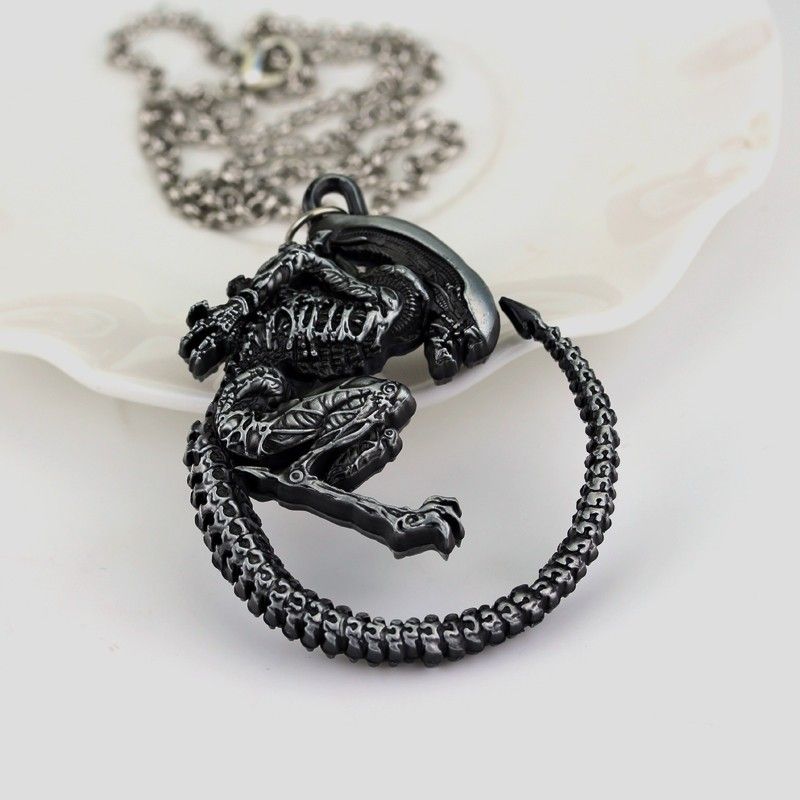 No one can hear you scream with excitement… in your space collection! Your favorite character from action/horror flicks has been given the StandOut District treatment with this awesome "Xenomorph" pendant.
You won't believe how detailed the model is!!
The highly detailed pendant brings all the fine details to life, making the Xenomorph look like it stepped off the screen and latched onto your necklace (included in the package).
Discount valid for a very limited time. Get yours while you still can!
By now, we know it's best to just nuke the site from orbit – it's the only way to be sure – but what collector could resist bringing this awesome necklace home?
Bring home the terror of space with this stylized, accurately detailed "Xenomorph" necklace… if you dare!